6/18 Tasting Seminar/Panel Discussion: What, Really, is a "Natural" Wine? | 3-5pm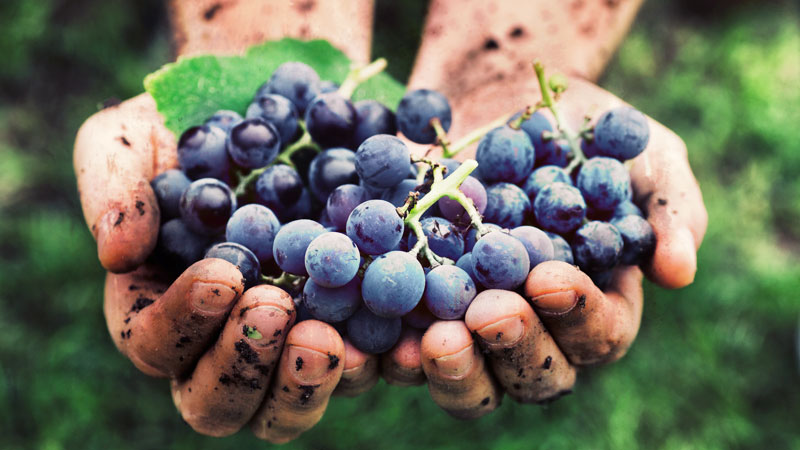 6/18 Tasting Seminar/Panel Discussion: What, Really, is a "Natural" Wine? | 3-5pm
3:00 pm - 5:00 pm | TBA Old Port Location | Portland, ME
DETAILS: "Natural" is the hottest, and most hotly debated, term in wine today. Many contemporary wine enthusiasts — groundbreaking importers, sommeliers at the highest levels, forward-thinking retailers, servers and beverage professionals in exciting restaurants and wine bars — have embraced "natural" processes as the driving force behind their portfolios, wine lists and offers. It's also a thrilling category for ordinary, open-minded drinkers who are interested in new styles and up-and-coming wine regions, as well as those who care about environmental sustainability and their own personal well-being.
Despite the widespread interest, there is much confusion about what the term "natural wine" actually denotes. Sulfites are part of it. So are considerations around organic and biodynamic viticulture, yeast and other fermentation factors, harvest practices, aging vessels, oxygen management, and much more.
You'll leave this panel discussion captivated by the wines themselves, and inspired by a mind-broadening appreciation for the myriad forms wine — however it's named or defined — can take. If you're a wine professional or amateur enthusiast, and you care about wine's history, present, and future, this is an event not to be missed!
MODERATOR:
Ned Swain — Ned Swain fell in love with wine while studying in Florence, Italy as a teenager. On his return to Maine he lucked into a job at the Blue Hill Wine Shop and worked for David Witter: a man who played a big part in creating the fine wine market in Maine back in the 1970s and 1980s. Ned moved to Portland in 2002 at the age of 21 to expand Devenish Wines, although he had no experience in sales or distribution. Ned grew up in and with the southern Maine restaurant scene and quickly realized he was happier and more successful when he focused on wines that he was passionate about regardless of whether or not anyone had heard of the places they came from. As the food scene in Maine continued to develop, Ned focused more and more on wines that tasted like the climate, soil, and culture of the specific place they came from. Eventually many of those wines began to be called "Natural". Ned has had the opportunity to watch from the inside as the Natural Wine movement in America coalesced and gained momentum. Most recently, Ned has been running across parts of Italy and visiting small producers along the way, in preparation for writing a food and wine travel book.
THE PANEL: Each panelist will serve a wine during the talk.
Zev Rovine — Zev started his own company bringing in Natural wine and has had a huge impact on the movement in the US.
Josefa Concannon — Josefa has been in the Food and Beverage industry her whole life. She made the jump to working for Louis Dressner over 15 years ago. Dressner was one of the first companies to focus exclusively on wines made more naturally and to be comfortable having that conversation and explaining the complex technical differences.
Brian Smith — Brian studied wine making in CA and then returned to New England with his wife and bought an old salt water farm in mid coast Maine. He started Oyster River Winegrowers as a DIY homestead and over the years has persevered through all the Maine winters and initial skepticism of Maine wine to figure out how to make exciting wines fermented with native yeast on the coast of Maine

LINKS: .devenishwine.com, zrswines.com, louisdressner.com, oysterriverwine.com
Portland Wine Week is Presented by Wine Wise.